Health and Civil Security
The Health and Safety Section publishes articles by prominent scientists from around the world who have developed hypotheses, theories and discoveries that lead to better prevention and treatment, especially of diseases of civilization, and that lead to an improvement in the lives of the population and the recovery of society.
Categories
Health and Civil Security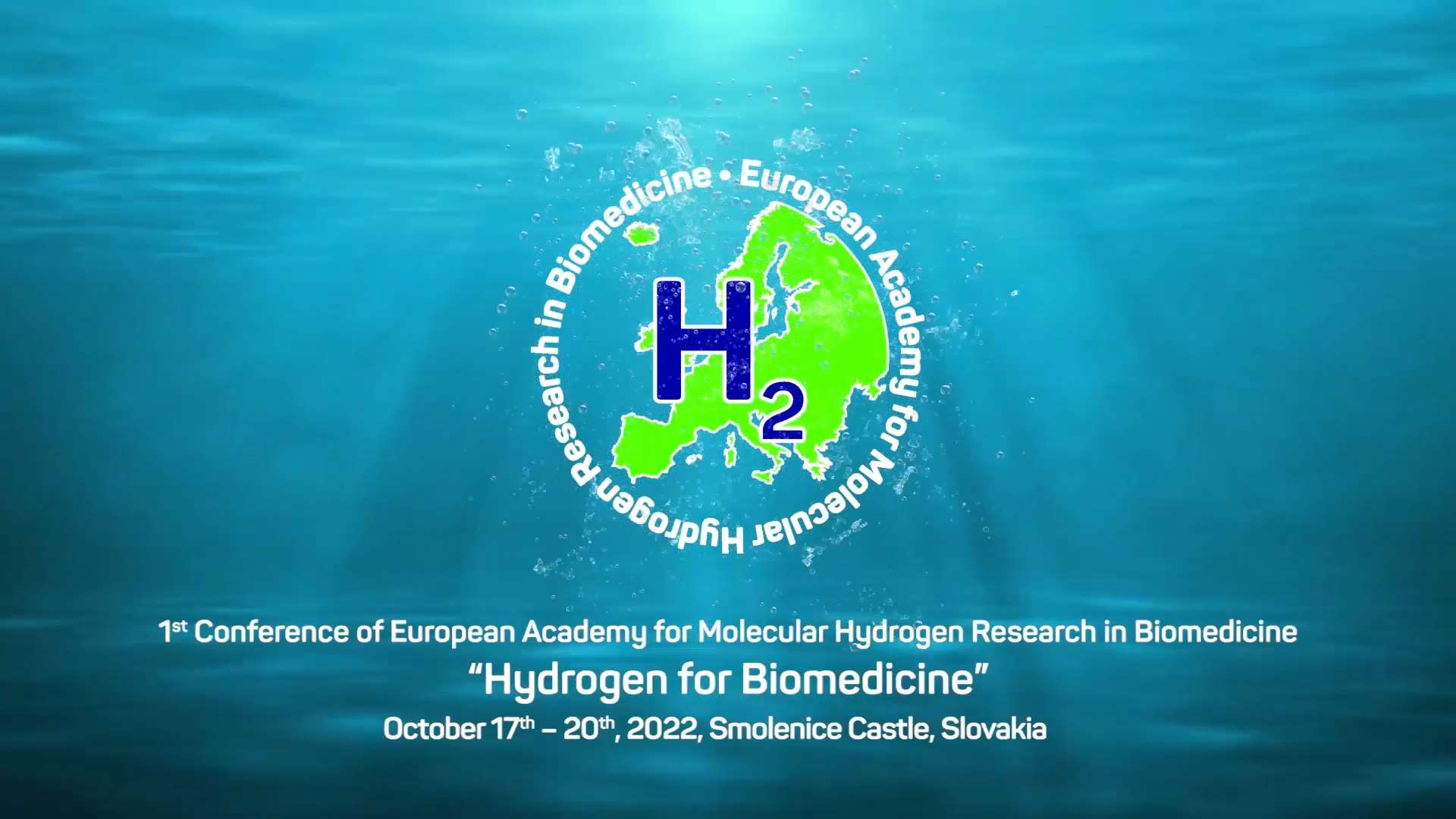 00:00:00 Artamonov Mikhail: INTRAOSSEOUS HYDROGEN THERAPY
00:25:08 Barancik Miroslav: THE EFFECT OF THERAPIES ON MODULATION OF MATRIX METALOPROTEINASES AT PATHOLOGICAL SITUATIONS
00:36:19 Botek Michal: MOLECULAR HYDROGEN APPLICATION IN EXERCISE AND TRAINING – CURRENT KNOWLEDGE AND FUTURE PROSPECTS
00:55:46 Cinquin Philippe: COVIDROGEN: EXPLORATION IN TWO CLINICAL TRIALS OF THE CLINICAL INTEREST OF HYDROGEN INHALATION AND OF HYDROGEN-RICH WATER INGESTION FOR COVID-19 AMBULATORY OR HOSPITALIZED PATIENTS
01:12:09 Firment Jozef: THE BENEFICIAL EFECT OF MOLECULAR HYDROGEN IN INTENSIVE CARE IS AWAITED
01:27:47 Ghizal Fatima: EFFECTS OF MOLECULAR HYDROGEN THERAPY ON CIRCADIAN BLOOD PRESSURE VARIABILITY. NOTABLY AT NIGHT
01:36:28 Hancock John T.: MOLECULAR TARGETS OF HYDROGEN IN BIOLOGY: WHAT ARE THEY?
02:03:32 Hancock John T.: HYDROGEN, BY HUMPHRY DAVY
02:13:57 He Qianjun: NANOMATERIALS – ENABLED PRECISION HYDROGEN THERAPY
02:24:00 Hyspler Radomir: THE ROLE OF MOLECULAR HYDROGEN AS HIGHLY BIOAVAILABLE ANTIOXIDANT
02:47:19 Kalocayova Barbora: EFFECT OF MOLECULAR HYDROGEN ON CARDIAC SURGERY-ASSOCIATED ACUTE KIDNEY INJURY
03:00:00 Krajicek Milan (speaker: David Marshalek): CASE STUDY OF MOLECULAR HYDROGEN AS ANTIPYRETIC AND CHRONOTHERAPY WITH MOLECULAR HYDROGEN
03:13:40 Krejci Jakub: DOSE-RESPONSE OF HYDROGEN RICH WATER ON PERCEIVED MUSCLE SORENESS IS MODERATED BY AGE
03:21:01 Kura Branislav: THERAPEUTIC EFFECT OF MOLECULAR HYDROGEN ON THE HEART DURING IST SIMULATED TRANSPLANTATION
03:30:12 LeBaron Tyler W.: ORP SHOULD NOT BE USED TO ESTIMATE OR COMPARE CONCENTRATIONS OF AQUEOUS H2: AN IN-SILICO AND EXPERIMENTAL ANALYSIS
03:43:08 Lee Kyu-Jae: HYDROGEN, LIFE ENERGY
04:12:25 Liu Jiankang: HYDROGEN MEDICINE: A RISING STAR IN GAS MEDICINE
04:24:56 Long Jiangang: MOLECULAR HYDROGEN – A NOVEL MITOCHONDRIAL NUTRIENT
04:38:40 Luby Stefan: HYDROGEN VS. GRAPHENE: SIMILARITIES AND PITFALLS IN THE APPLICATIONS OF TWO PROGRESSIVE MATERIALS
04:55:26 Lucas Kurt: DEVELOPMENT OF AN EFFERVESCENT HYDROGENGENERATING TABLET
05:04:56 Ma Xuemei: FROM ENERGY TO EVOLUTION: HYDROGEN METABOLISM IN EUKARYOTES
05:21:44 Matolin Vladimir: HYDROGEN INHALERS: PRINCIPLE, DESIGN AND SAFETY FEATURES
05:37:51 Medvedev Oleg: PERSONALIZED APPROACH TO THE USE OF EXTERNAL MOLECULAR HYDROGEN IN MEDICINE
06:03:28 Nazarov Eugeny: EXPERIENCE IN THE USE OF MOLECULAR HYDROGEN AND A MIXTURE OF HYDROGEN-NITRIC OXIDE IN HEART SURGERY UNDER CONDITIONS OF ARTIFICIAL BLOOD CIRCULATION
06:20:03 Noda Mami: MODULATION OF ENDOCRINE SYSTEM BY HYDROGEN GAS
06:30:58 Ohta Shigeo: DEVELOMPENT OF HYDROGEN MEDICINE AND ITS MISSION FOR THE FUTURE
07:04:05 Pechanova Olga: NITRIC OXIDE: FROM THE BENEFICAL EFFECTS OF THE SOLO MOLECULE TO COMBINATION THERAPY WITH MOLECULAR HYDROGEN
07:16:29 Petrova Markantova Zornitza: JURISTIC AND OTHER PITFALLS IN CLINICAL APPLICATION OF MOLECULAR HYDROGEN IN EUROPE
07:34:39 Pokotylo Oleh: RELATIONSHIP BETWEEN MOLECULAR HYDROGEN CONTENT, ORP, PH AND WATER MINERALIZATION IN THERMOSESIONIZERS-GENERATORS "H2 LIVING WATER"
07:50:11 Ravingerova Tanya: MOLECULAR HYDROGEN POTENTIATES BENEFICIAL EFFECTS OF HYPOXIC POSTCONDITIONING AGAINST ISCHEMIA/REPERFUSION INJURY IN ISOLATED RAT HEARTS: A NOVEL CARDIOPROTECTIVE INTERVENTION
08:11.57 Shen Wenbiao: HYDROGEN AGRICULTURE: FROM FARM TO FORK
08.25:04 Shogenova Lyudmila: HYDROGEN INHALATION IN REHABILITATION PROGRAM OF THE MEDICAL STAFF, RECOVED AFTER COVID-19 INFECTION
08:39:25 Singal Pawan K.: VITAMIN C MITIGATES DOXORUBICIN-INDUCED NITROSATIVE STRESS
08:57:05 Singh Ram B.: CAN MOLECULAR HYDROGEN THERAPY ENHANCE OXYGEN SATURATION AMONG PATIENTS WITH CHRONIC LUNG DISEASE?
09:07:55 Sladeckova Barbora: THE EFFECT OF HYDROGEN-RICH WATER ON PERFORMANCE FOLLOWING HIGH INTENSITY INTERVAL TRAINING
09:19:23 Slezak Jan: HEART TRANSPLANTATION INNOVATIVE METHOD MITIGATING OXIDATIVE STRESS BY PERIOPERATIVE ADMINISTRATION OF MOLECULAR HYDROGEN
09:36:33 Song Guohua: HYDROGEN REDUCES NEUTROPHIL EXTRACELLULAR TRAPS (NETS) FORMATION IN ATHEROSCLEROSIS
09:49:06 Sumbalova Zuzana: EFFECTS OF MOLECULAR HYDROGEN ON ANTIOXIDANT CONTENT AND MITOCHONDRIA FUNCTION IN PATIENTS WITH NON-ALCOHOLIC FATTY LIVER DISEASE
09:59:48 Sun Xuejun: HYDROGEN MEDICINE: RESEARCH ADVANCE, CONTROVERSY AND CHALLENGES
10:10:15 Tarnava Alex: SOLVING THE DISCREPANCY BETWEEN TRANSLATIONAL AND CLINICAL RESEARCH DOSAGES WITH HIGH-CONCENTRATION HYDROGEN TABLETS
10:27:25 Valachova Katarina: MOLECULAR HYDROGEN: THE BENEFICIAL EFFECTS IN SCAVENGING HYDROXIL, ALKYLOXY AND ALKYLPEROXY RADICALS
Why you should learn from us
Distinguished Professors
and Experts
Symposium
and Conferences